It's a Girl!!!
If you follow my blogitty, then you already know we didn't find out what we were having this time, baby was known as 'Baby Surprise'.
As I stated before, so many things about this pregnancy were so different than my boys. I took 3 pregnancy tests, all came back negative. I knew something was off though, so I went to the store and got another box of tests then put them aside for a few days. Nothing had changed, either I was pregnant or something was seriously wrong with me. So I took another test. Positive! No, way I couldn't be, or could I? Took two more and they we all positive too. I guess she wanted to hide a little and make me wait.

Then the morning, slash that! ALL day sickness set in. I was sick with both boys, but nothing like this! I felt like I was dying. I didn't want to move a muscle, I didn't want to eat…it was the most horrible feeling but I knew it would pass. Around the 12 week mark it got easier.
I was lucky enough to fit into my non maternity clothes until the very last month, I carried smaller and higher. The last few months, I got eczema….only on my face and neck! I've never had any skin issues in my life. When I tell you it was bad, it was really bad.
Lucky for me, I was induced with this one as well.We went in on a Wednesday night and she was born early Thursday afternoon after 5 hours of active labor and three pushes, my doctor said 'Ohmygod, ohmygod it's a Girl'.
After an emotional moment with my husband, we  just stared at her. She was perfect. She was worth everything she put me though, worth not finding out and driving everyone crazy, she was the perfect surprise! That moment was like nothing else I've ever experienced in life.
She was 5& 6 days new in these photos.  You'll notice she has her hands by her face a lot, she likes to pose. In fact, she came out with one of  her hands on her face!

Without further adieu, meet our beautiful daughter, Charlize!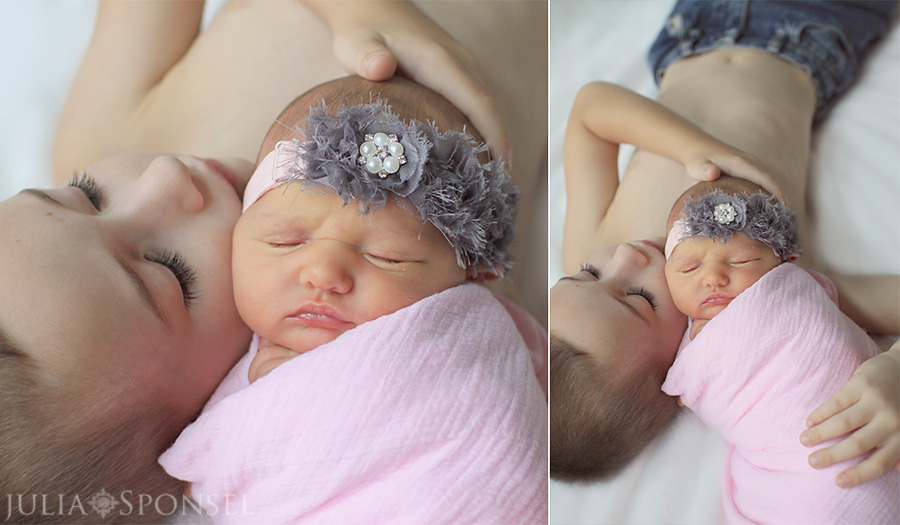 Proud big Brother. He is so sweet with her.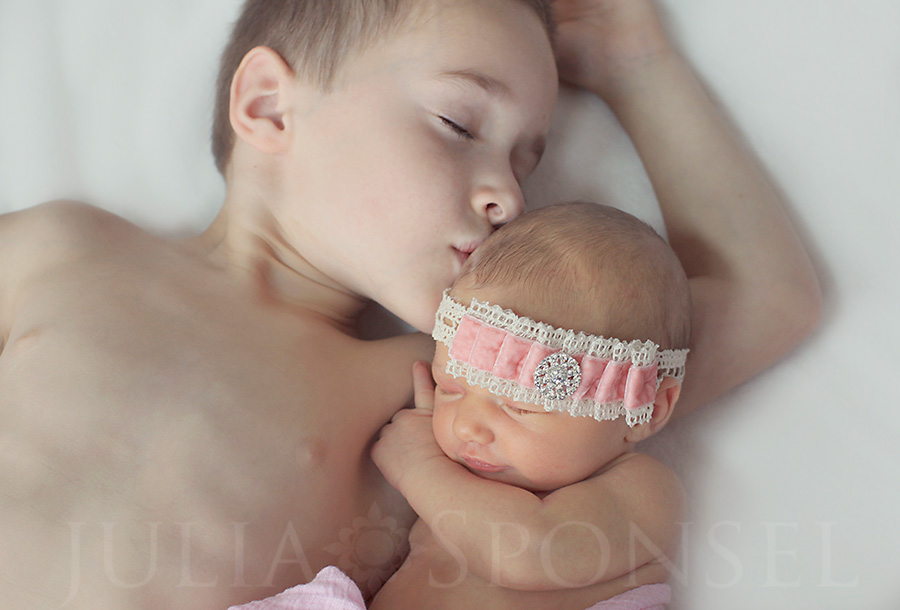 5 days new and giving a little smile for ya!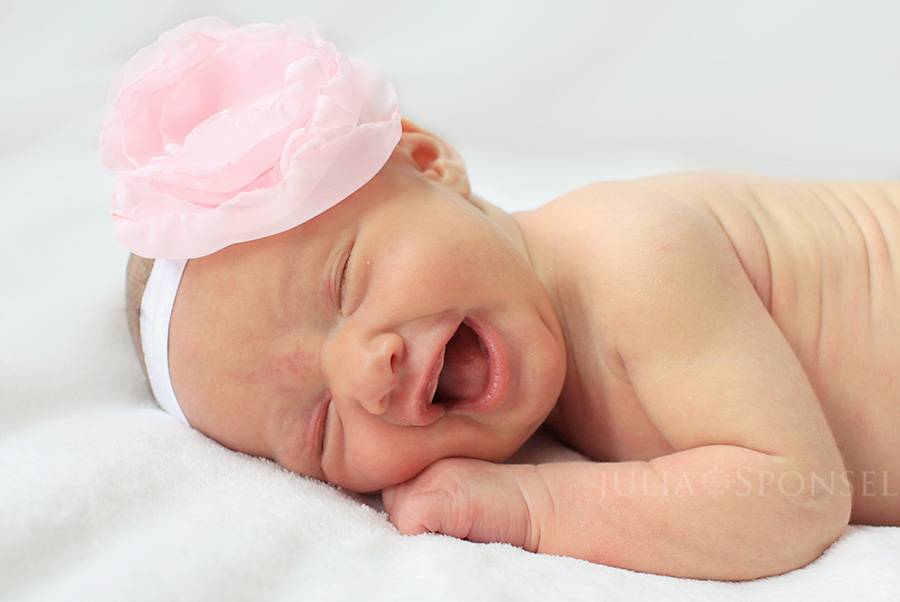 Is she not the sweetest!?
Long lashes, long toes & fingers!
Our little Princess. 
Year of the Dragon, she is!
It's considered to be the luckiest of the Chinese lunar years.

The sweetest of photos with her Daddy. 
My absolute fave photo. Two reasons, its just so beautiful and Good night y'all!, My husband is hot!!!
1.5 weeks here…
Thanks for stopping by to meet our sweet lil Miss. She's sure to be in my lens quite a bit, where you can watch her grow!
Dragon Hat @ Chickalejunior
Pink & Gray Headband @ What a Betty
All other headbands @ Neishas Blue Boutique